Cinaton 3101 - Completely Touch Free Faucet for Bathroom, Lavatory, Medical Sink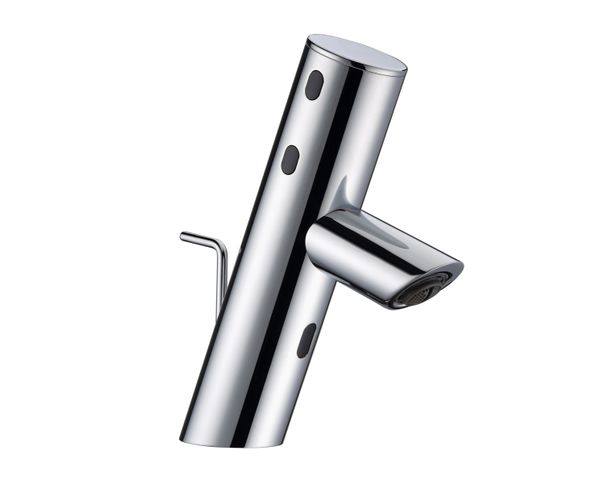 Cinaton 3101 - Completely Touch Free Faucet for Bathroom, Lavatory, Medical Sink
No Handle, No Touch, No Germ. An innovated world's BEST completely touch free faucet with 16 patented iSense® technology for kitchen and bathroom.
The faucets come equipped with FIVE infrared sensors that regulate everything from water flow to temperature, three presets for convenience, easy installation and easy operation, this is a feat that has not been accomplished by any other manufacturer.
The faucets are not only 100% touch free to prevent germ cross contamination for personal hygiene, they also save up to 70% water.
Watch video and detail features
Innovative iSense touch free technology 5 infrared sensors performs for 70% water saving and personal hygiene.

No handle, No Touch, No Germ. Full water temperature and flow control, three user-defined presets.

Maximum water temperature setting prevents scalding for children, elderly and the disabled, ADA.

Solid brass construction also m

eets low lead ab1953 (California)

s152 (Vermont) legislation.

Integrate Digital Controller for easy installation.

Include 120/240 AC adapter and 4 AA backup battery for continuous use during electric power outage.

Single hole mount for less counter clutter and easy operation.

Spout reach 3.97", 6.8" Height.

5 year limited warranty against manufacturer defects.

The 1.5 GPM water flow for water saving is perfect for bathroom sink, Lavatory, medical office, and hospital sink application.